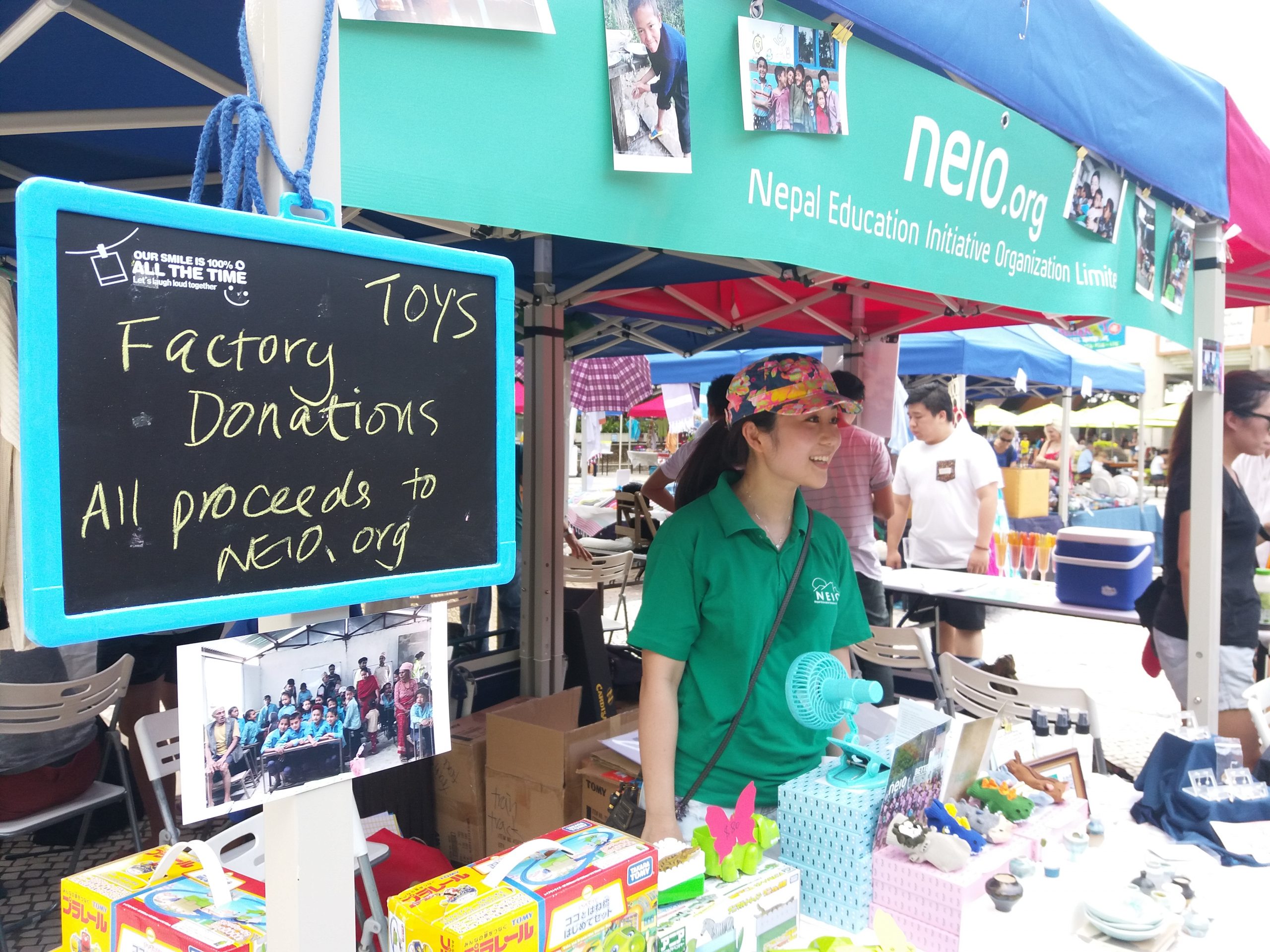 NEIO Hong Kong's 2nd Successful Fundraising Event
NEIO Hong Kong team successfully launched their 2nd fund raising event last weekend at Discovery Bay Sunday Market by selling donated goods from small business owners in Hong Kong to raise fund for our student sponsorship programme we launched last year. NEIO Hong Kong was setup in 2016 after few of the volunteers from Hong Kong joined the Nepal trip with NEIO team in April to raise fund and awareness to NEIO's work in Hong Kong.
It was a scorching hot day in Hong Kong but with a clear blue sky above us we had a great turn up of visitors to the market and as soon as we opened our booth we started selling donated goods. By the end of the day we were exhausted from heat but all of us were very content that we reached the target!
All the proceeds go to sponsor the children of Nepal in the school NEIO is supporting. We are currently planning another fund raising event in Hong Kong so please stay tuned with us on our event page or on our Facebook posts.
We would like to say a big thank you to all the donors and sponsors of the donated items!
Sponsors to the event and their websites / social media links: