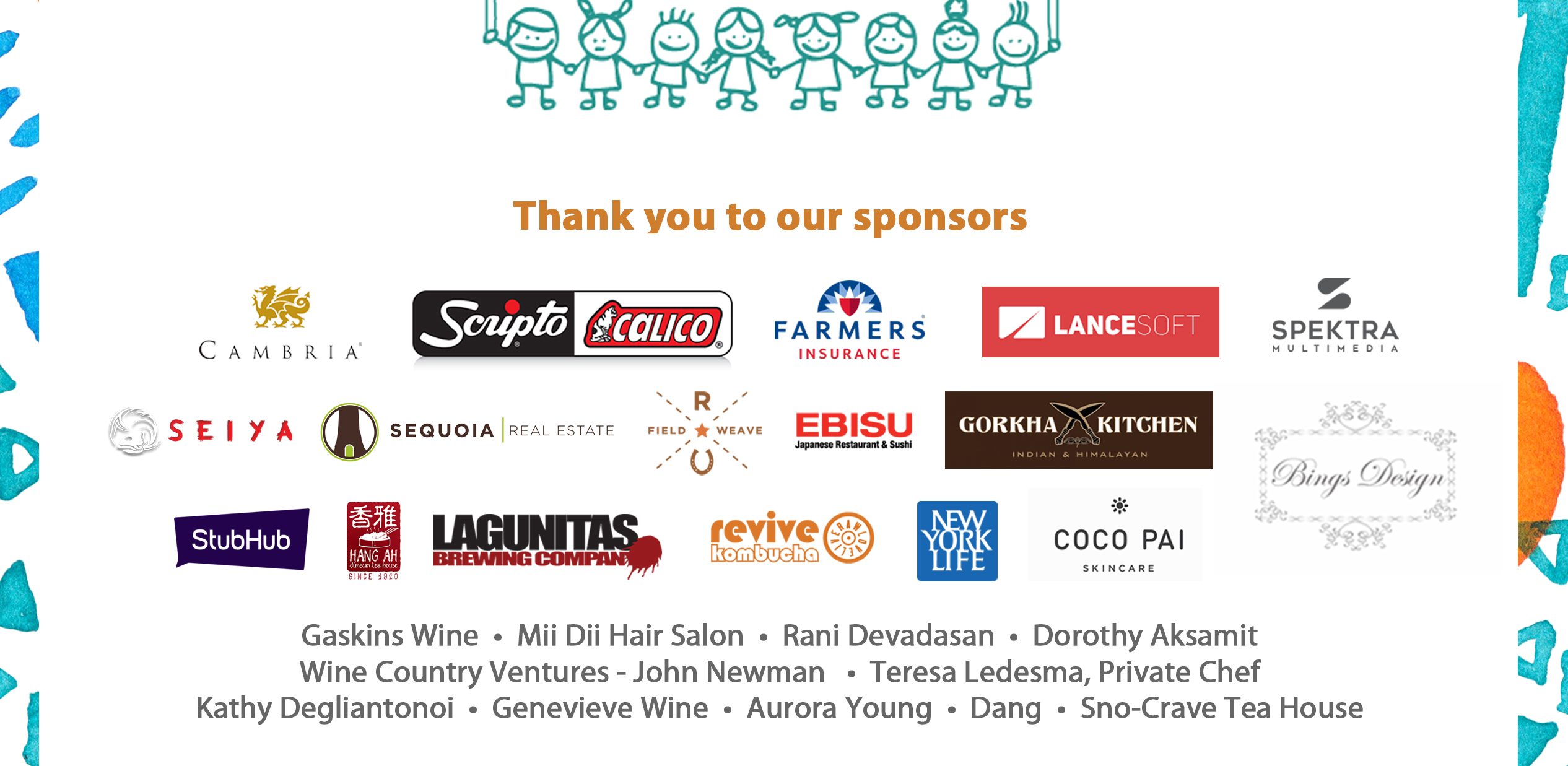 9th Annual Charity Event in San Francisco – Little Warriors, October 20, 2017
Our 9th Annual Charity Event themed Little Warriors on October 20, 2017 was a huge success! Thank you so much to everyone who made it out! 
We also want to thank our sponsors who have helped made this event possible! Without their generous donations, we would not have been able to provide our guests the awesome experience they had.
To all of our attendees and volunteers. Thank you so much for donating your money, your time, your service, and your kind thoughts. You undoubtedly have made an immense impact in the lives and communities of rural Nepal. All of your contributions will be going towards our programs and projects such as sponsoring our students, our teachers, facilities development and others such as the toilets, playground, and classrooms to our campus in Sinhadevi in Nepal.
On behalf of the students, teachers, and the community – once again, thank you. If you would like to share our efforts or continue contributing please visit neio.org/donate/
Sponsors:
Cambria Gallery, Calico, Farmers, Lancesoft, Spektra Multimedia, Stubhub, Sequoia Real Estate, Reata, Ebisu, Gorkha Kitchen, Bing's Design, Lagunitas Brewing Co., Revive Kombucha, New York Life, Coco Spa, Marco Shanchez Photography, Mii Dii Hair Salon, Seiya, John Newman-Wine Country Ventures, Rani Devadasan, Dorothy Aksamit, Teresa Ledesma-Private Chef, Kathy Degliantonoi, Genevieve Wine, Aurora Young, Hang Ah Tea Room and Sno-Crave Tea House.